Compare your data salary
How much does the average data analyst make in London? What about San Francisco?
Explore the average salaries of an array of data jobs in different countries and cities around the world with our convenient salary checker tool for a quick and comprehensive overview of various data job compensations.
See our FAQ at the bottom of this page for more information and which countries the checker is currently available for, as well as download the guide itself. 
Low Data Disclaimer – It's important to note that the information presented in this report has been independently collected and analysed. Just like any research endeavour, this research has its limitations.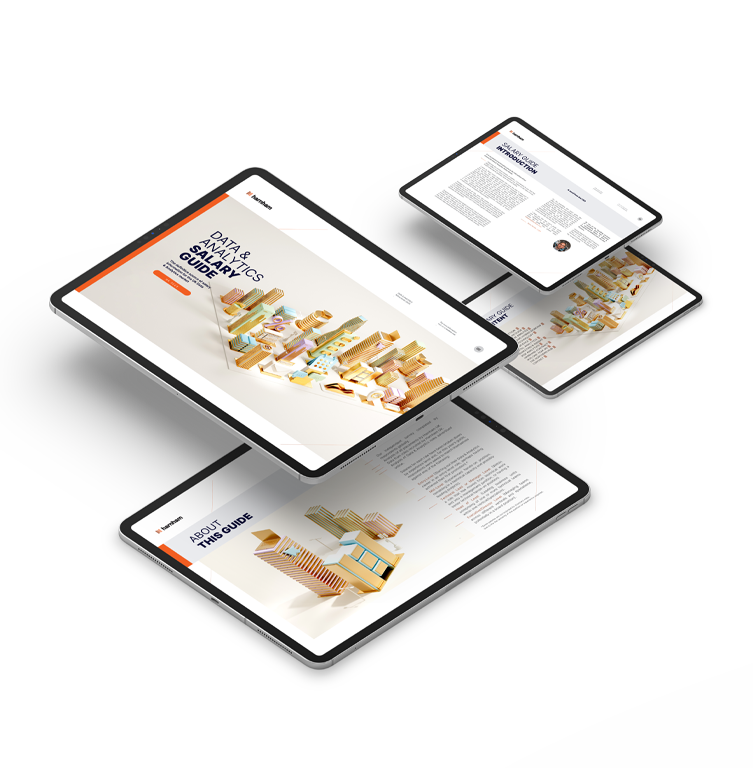 Grab a full copy of the Data Salary Guide 2023
Frequently Asked Questions
The data used in this tool comes from Harnham's 2023 Salary Guide, which uses data from an independent salary survey of thousands of data professionals across the globe, along with proprietary data collected by Harnham.